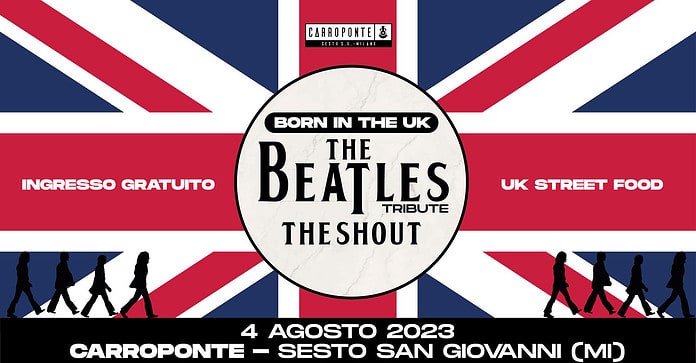 Born in the Uk con tributo ai Beatles
Venerdì 4 agosto 2023, al Carroponte di Sesto San Giovanni, è in programma la serata "Born in the Uk" con tributo ai Beatles e street food britannico.
Sul palco saliranno i The Shout, band formata da quattro musicisti (proprio come i Beatles) che interpreta fedelmente il famoso quartetto di Liverpool sia nelle parti musicali che vocali. Anche la strumentazione e l'abbigliamento sono rigorosamente filologici al periodo storico dei Beatles.
Lo spettacolo ReLOVEd racconta la Storia dei Beatles distinguendosi da ogni altro tributo e sfruttando invece l'ironia della band come chiave di lettura di quel decennio magico che ha letteralmente cambiato il modo di fare musica.
La proposta di street food comprende fish & chips, hambuger e altre specialità d'oltremanica.
Ingresso libero