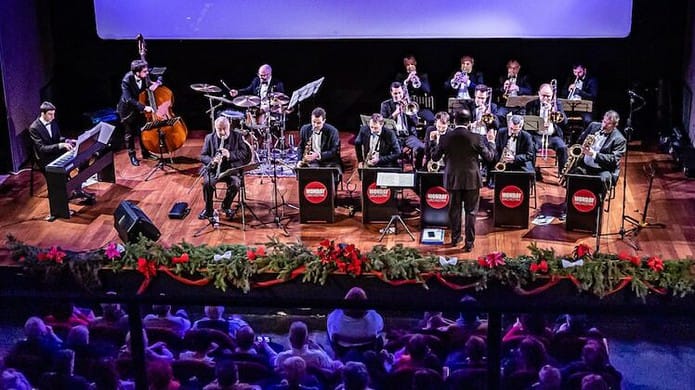 Omaggio a Benny Goodman della Monday Orchestra
La Monday Orchestra, diretta da Luca Missiti, e Paolo Tomelleri, tra i più amati e rappresentativi esponenti del jazz italiano, di nuovo insieme sul palco del Cortile delle Armi del Castello Sforzesco di Milano per un tributo al Re dello Swing, il grande clarinettista e bandleader Benny Goodman.
Il concerto, in programma lunedì 21 agosto 2023, ripercorrerà il repertorio della big band del celebre jazzista statunitense.
Afferma Luca Missiti: «È davvero un piacere esibirsi, per il quarto anno consecutivo, al Castello Sforzesco. Ancora più bello è farlo con Paolo Tomelleri, con cui abbiamo condiviso in passato concerti indimenticabili, da Movies, incentrato sule colonne sonore, a The Swing Era, dedicato al repertorio delle grandi big band dell'epoca dello Swing, davanti a quasi 600 persone. Quest'anno proporremo brani che hanno fatto la storia del jazz, dagli arrangiamenti di Fletcher Henderson come King Porter Stomp e Down South Camp Meeting fino a veri e propri classici che hanno definito l'Era dello Swing, come "Stompin' At The Savoy", "Let's Dance" e l'intramontabile "Sing Sing Sing"».
Ingresso gratuito